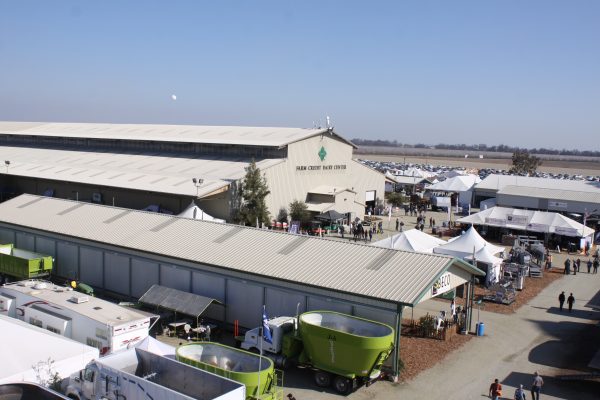 When the World Ag Expo kicks off its three-day run on February 12 at the International Agri-Center in Tulare, the Farm Credit Dairy Center will once again be the most-trafficked area of the grounds by show attendees.
More than 100,000 people will have the opportunity to learn the latest information about products, services and innovations for the dairy industry in the 76,000-square-foot center, which has seen numerous upgrades since 2008 thanks to $780,000 in Farm Credit investments over the years – with another $320,000 pledged through 2022.
"Our partnership with Farm Credit allows us to grow World Ag Expo and our ag education platform. They are a great financial partner for our ag operations as well," said Agri-Center CEO Jerry Sinift. "Without their support, we could not do the things we do. The Farm Credit Dairy Center continues to be the place dairy producers meet, greet and innovate with ag exhibitors at World Ag Expo. Our event would not be the same without it."
Improvements to the facility over the years include installing a concrete floor and solid walls, allowing the arena to be used for numerous events during the year in addition to the World Ag Expo. Other improvements include indoor plumbing and large ceiling fans that bring down the temperature during summer events.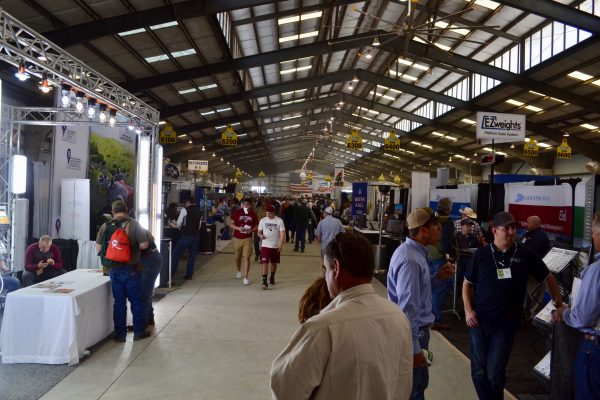 Eight Farm Credit organizations participate in the sponsorship agreement – American AgCredit, CoBank, Farm Credit West, FCS of America, Fresno Madera Farm Credit, Golden State Farm Credit, Northwest Farm Credit Services, and Yosemite Farm Credit.
Farm Credit has invested in the facility because the expo is the largest show if its kind with more than 100,000 people from 49 states and 63 countries attending last year alone, said Leili Ghazi, CoBank's western regional president.
"Each year, the world truly comes to Tulare to learn about the latest innovations in dairy and agriculture as a whole," Ghazi said. "By upgrading the Farm Credit Dairy Center during the past decade, we have helped the World Ag Expo grow and become an even more invaluable asset to the agriculture community and we look forward to many more years of support."
###
About Farm Credit: American AgCredit, CoBank, Farm Credit West, FCS of America, Fresno-Madera Farm Credit, Golden State Farm Credit, Northwest Farm Credit Services and Yosemite Farm Credit are cooperatively owned lending institutions providing agriculture and rural America with a dependable source of credit. For more than 100 years, the Farm Credit System has specialized in financing farmers, ranchers, farmer-owned cooperatives, rural utilities and agribusinesses. Farm Credit offers a broad range of loan products and financial services, including long-term real estate loans, operating lines of credit, equipment and facility loans, cash management and appraisal and leasing services…everything a "growing" business needs. For more information, visit www.farmcreditalliance.com
About International Agri-Center: In addition to producing World Ag Expo, International Agri-Center is also home to the AgVentures! Learning Center and Museum, the California Antique Farm Equipment Show and the Harvest Festival and has a wide range of facility rentals available for any size event. 2019 World Ag Expo will be held February 12-14 at International Agri-Center,  4500 S. Laspina St. Tulare. Gate admission is $15, online ticket price with discount code WAE19 is $12. Tickets are available at www.worldagexpo.org.