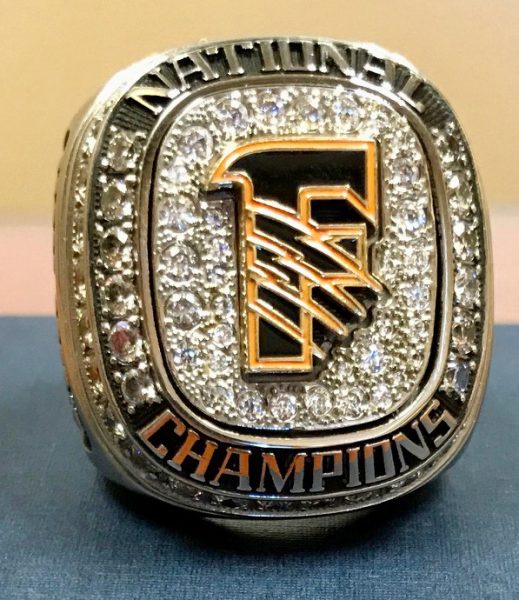 Each year, Madera-based Valley Children's Healthcare holds several events to raise money to help Valley families receive top-quality medical care regardless of their ability to pay. This year, a lucky auction winner at 2nd annual Kids, Cowboys and Clays fundraiser will be able to take home an authentic Fresno Grizzlies Triple-A championship ring valued at $3,000, courtesy of the Farm Credit Alliance.
"More than 1.3 million children live in Valley Children's service area from Modesto to Bakersfield and the system treats about 125,000 patients a year," said Leili Ghazi, president of Farm Credit System member CoBank's Western Region Agribusiness Banking Group. "These children are the future of the Valley and of Valley farming, and Farm Credit is pleased to be able to help this great organization continue and grow its mission."
The event will take place on Saturday, October 27 at the Sun Mountain Gun Club in Coarsegold. Besides live and silent auctions, the event will feature a sporting clay tournament shoot, along with a biscuits and gravy breakfast beforehand and hors d'oeuvres and libations followed by a barbecue dinner afterwards. For more information, visit www.clovisrodeo.com, email clayshoot@clovisrodeo.com, or call (559) 299-8838.
"This has quickly turned into a major fundraising event and is a great time for everyone attending," said Elizabeth Hermann, development assistant for the Valley Children's Healthcare Foundation, which raises money to allow the healthcare system to treat all children in need.
"We provide comprehensive healthcare throughout the Central Valley regardless of the families' ability to pay, and we couldn't do it without events like this and generous Valley donors."
Farm Credit received the 2015 championship ring from the Grizzlies because Farm Credit has been a corporate partner of the team since 2014.
The Kids, Cowboys and Clays event will also benefit the Clovis Rodeo Foundation.
About Farm Credit: American Ag Credit, Farm Credit West, CoBank, Fresno-Madera Farm Credit, and Golden State Farm Credit,  are cooperatively owned lending institutions providing agriculture and rural America with a dependable source of credit. We specialize in financing farmers, ranchers, farmer-owned cooperatives, rural utilities and agribusinesses. Farm Credit offers a broad range of loan products and financial services, including long-term real estate loans, operating lines of credit, equipment and facility loans, cash management and appraisal and leasing services…everything a "growing" business needs. For more information, visit www.farmcreditalliance.com
About Valley Children's Healthcare: Valley Children's Healthcare – one of the largest pediatric healthcare networks in the nation – provides Central California's only high-quality, comprehensive care exclusively for children, from before birth to young adulthood. Our independent, nonprofit network offers highly specialized medical and surgical services to treat conditions ranging from common to the most unusual and complex at our 358-bed children's hospital and three neonatal satellite locations, as well as through partner hospitals, specialty care centers and pediatric primary care practices. Our family-centered, pediatric services extend from a leading pediatric cancer and blood diseases center on the West Coast, and our pediatric heart center known for its expertise and pioneering treatments, to our Regional Level IV neonatal intensive care unit (NICU), the highest level referral center between Los Angeles and the Bay Area. With more than 550 physicians and 3,000 staff, Valley Children's partners with other providers and organizations throughout our 12-county service area to support delivering the best care to kids closer to home. For more information, visit valleychildrens.org.