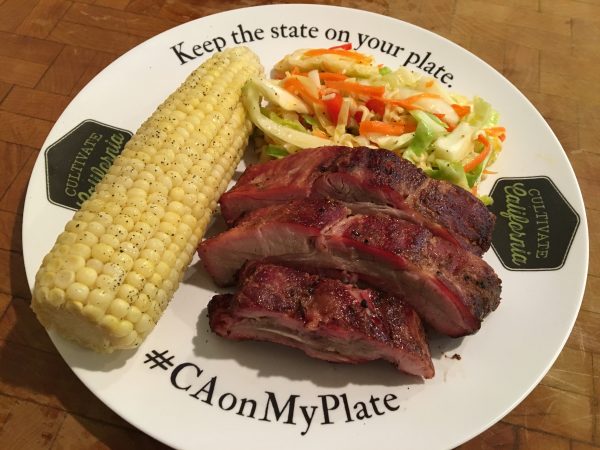 Each year, California produces more food than any other state. But while Californians instinctively like and trust farmers and take pride in the state's rich agricultural heritage, the public is regularly barraged with accusations that farmers waste water and are poor stewards of the land.
To counter that misinformation, grower associations and the Farm Credit Alliance have been engaged in an online educational effort since 2014 that this year has morphed into a targeted social media campaign called Cultivate California.
Primarily utilizing Twitter, Instagram, Facebook and the Cultivate California website, the team provides fun facts about California agriculture as well as more serious messaging about water conservation and how growers and ranchers are good stewards of the land, said Mike Wade, executive director of the California Farm Water Coalition, which manages the program.
"We want to leave people with a positive impression of agriculture," Wade said. "After seeing our material, we want them to say, 'Wait a minute – that's not what I've heard and seen about farmers' dedication to efficiency and food safety.'
"Research tells us that people genuinely like and trust farmers. People like to know that farmers are using technology to upgrade their irrigation systems and be good stewards of resources. And people have an innate pride in California food production."
The current campaign has several components, including targeted digital website ads, a "California on my plate" Instagram campaign that posts pictures and recipes of meals prepared using California-grown food, and stories of how individual farmers in different parts of the state are constantly seeking new ways to apply technology to water efficiency.
Wade said the yearlong program, which began in June, has been a tremendous success so far.
Through October, the campaign had drawn 147,000 unique visitors to the website and 179,000 page views, compared to just 3,000 unique visitors all of last year. Cultivate California now has 2,700 Twitter followers and 950 Instagram followers as well.
Jeana Hultquist, vice president of legislative affairs with American Ag Credit, who also serves on the Cultivate California steering committee, said the state's Farm Credit associations are committed to keeping California agriculture strong.
"The CEOs of each Farm Credit association personally agreed to make funding available to continue to help this program go forward in conjunction with our other agricultural partners," Hultquist said. "It's a story about farmers who are faced with less water and being blasted by virtually everyone who loves to eat.
"We're excited about the positive educational momentum we're getting by putting the farmers' face and story out there along with the facts about their innovative ideas and how they are good stewards."
Other program sponsors include Western Growers, the California Almond Board, Blue Diamond Almonds, Wonderful Orchards and several irrigation and water districts.
Wade said the continuing attacks on farming and ranching will have a chilling effect on the state and the nation if they succeed in further reducing water deliveries.
"You're going to see the loss of a lot of great products coming from our state," he warned. "You can't grow the variety, quantity and quality of crops anywhere else. It will impact our own economy and the food people buy because we'll be relying more on other countries that are less environmentally friendly, plus we'll be losing a part of our state's heritage. We have to keep the connection strong between farmers and consumers and keep support for farming just as strong."
###
About Farm Credit: American Ag Credit, Farm Credit West, CoBank, Fresno-Madera Farm Credit, Golden State Farm Credit, Colusa-Glenn Farm Credit and Yosemite Farm Credit are cooperatively owned lending institutions providing agriculture and rural America with a dependable source of credit. We specialize in financing farmers, ranchers, farmer-owned cooperatives, rural utilities and agribusinesses. Farm Credit offers a broad range of loan products and financial services, including long-term real estate loans, operating lines of credit, equipment and facility loans, cash management and appraisal and leasing services…everything a "growing" business needs. For more information, visit www.farmcreditalliance.com
About Cultivate California: Cultivate California was formed following Governor Brown's 2014 drought proclamation. It is an educational effort, composed of agricultural industry partners, designed to educate the public about the connection between farm water and our food supply. Using media insights, social media analytics, paid advertising and a fact-based, myth-busting