In 1919, the Agricultural Council of California was founded, as its original charter states, "for the purpose of drafting beneficial legislation and guarding against vicious or dangerous laws which might affect agricultural issues."
And for many of those 100 years, Farm Credit has supported Ag Council as it worked to advocate for agriculture in the Golden State despite ever-increasing state regulatory and legal requirements.
"We are thankful for our partnership with Farm Credit," said Emily Rooney, Ag Council president. "Through critical financing services, Farm Credit continues to be an integral part of farmers' lives and their businesses, and Ag Council appreciates the vital role Farm Credit serves in the ag community."
Ag Council represents 15,000 farmers from throughout California who are members of cooperatives representing dozens of different commodity types. Four prominent cooperatives – Blue Diamond, Sunkist, Sun-Maid and Sunsweet – have been members for entire 100 years.
Leili Ghazi, western regional president for CoBank, a part of the Farm Credit System, said advocacy organizations like Ag Council are absolutely essential to make sure the agriculture community has a seat at the table when decisions are made.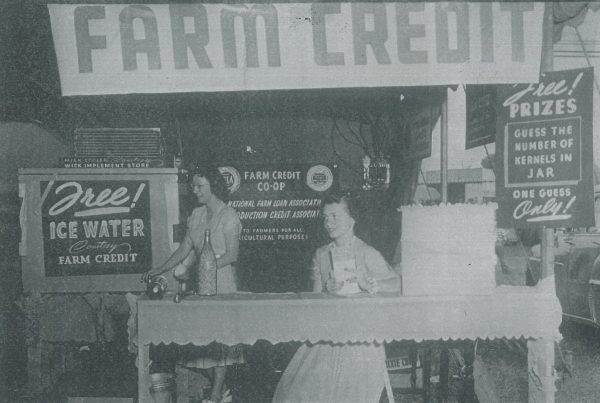 "Farming has changed a lot in 100 years, but the need to have a strong advocate for agriculture is as important today as it was in 1919," Ghazi said. "Farm Credit is proud to have supported Ag Council for decades."
Ghazi said Farm Credit was especially proud of having helped underwrite an Ag Council guidebook used by FFA students around the state. Exploring Farmer Cooperatives teaches students what cooperatives are and why they are important to agriculture's economic viability.
Rooney said Ag Council has succeeded for a century because it has never lost sight of its mission. "We have stayed true to our mission, which is to be the unified voice of agriculture and to focus on the issues most important to our industry," she said. "We will continue working to help our members as they engage in the noble effort of feeding the world."
###
About Farm Credit:
American AgCredit, CoBank, Farm Credit West, Fresno-Madera Farm Credit, Golden State Farm Credit, Colusa-Glenn Farm Credit and Yosemite Farm Credit are cooperatively owned lending institutions providing agriculture and rural communities with a dependable source of credit. For more than 100 years, the Farm Credit System has specialized in financing farmers, ranchers, farmer-owned cooperatives, rural utilities and agribusinesses. Farm Credit offers a broad range of loan products and financial services, including long-term real estate loans, operating lines of credit, equipment and facility loans, cash management and appraisal and leasing services…everything a "growing" business needs. For more information, visit www.farmcreditalliance.com
About Agricultural Council of California: 

Founded in 1919, Agricultural Council of California is a member-supported organization advocating for more than 15,000 farmers across California, ranging from farmer-owned businesses to the world's best-known brands. Ag Council serves as the farmers' voice in California government. Ag Council works tirelessly to keep its members productive and competitive, so that agriculture can remain California's number-one industry and members can continue to produce the highest quality food for the entire world. For more information, visit www.agcouncil.org.