Center for Land-Based Learning program brings youth into agricultural careers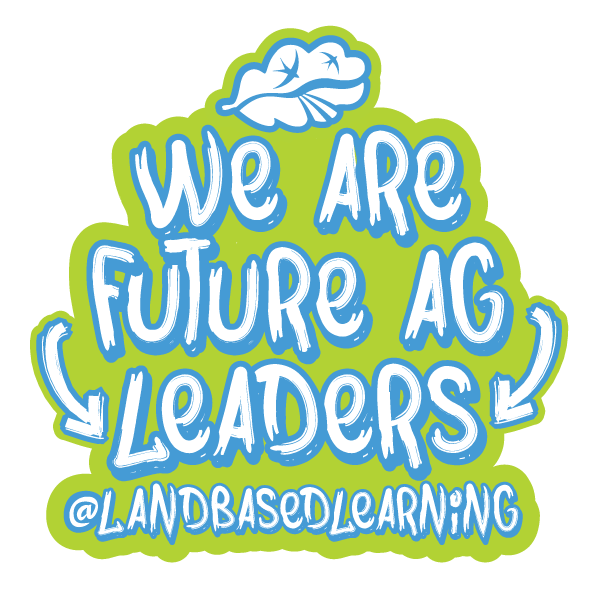 For more than a quarter-century, the Center for Land-Based Learning has operated its successful FARMS Leadership Program, educating thousands of high school students about career opportunities in agriculture. And up through March of this year, the nonprofit had planned and implemented dozens of Field Day hands-on experiences throughout the state to get kids out of the classroom and onto working farms to learn more.
Then the coronavirus pandemic came along and scuttled all remaining hands-on group activities, as it has so many events and programs. While the Center pivoted quickly to continue engaging this year's program participants through virtual classes, Mary Kimball, the organization's Executive Director, said these efforts cost money and additional funding is needed to keep programs operating.
"Our biggest need right now is funding support to keep our staff on salary," Kimball said. "All our employees are committed to the organization and our mission, and they are working hard to continue providing high-quality programs for our participants. Once the crisis is over, it will be important that we can hit the ground running and get all our operations back up to speed as quickly as possible."
Farm Credit has been a major sponsor of the Center and its programs for years and continues to provide generous support this year as well, said Rob Faris, president and CEO of Golden State Farm Credit.
"The FARMS Leadership Program introduces, trains, and recruits high school students to pursue agricultural education and careers, and at a time when agriculture is more essential than ever. We must continue to support programs that provide the next generation of young people the resources they need to step into the profession with knowledge to be successful," Faris said.
"As the nation's and the world's population continues to grow, the need for nutritious food grows as well, but the number of people working to provide this essential resource is dropping. Educational programs like FARMS helps tremendously. In fact, 56% of the Center's student participants go into an agriculture or environmental science field, so it's essential that the Center's programs continue."
Kathy Rightmire, the Center's Director of Development and Communications, said one way people can help is to participate in the Big Day of Giving on May 7, one of the Sacramento region's largest philanthropic events. "You can sign up in advance online at https://www.bigdayofgiving.org/landbasedlearning and then donate anytime up through May 7," she noted.
"We are also encouraging donors to share that they've done so on social media and challenging friends and family to do likewise," Rightmire said. "And a great way to give is to keep 'farmer's hours' that day and make donations between 5 and 6 a.m. so we can win the 'power hour challenge' and get to the top of the leaderboard."
FARMS Leadership – which stands for Farming, Agriculture, and Resource Management for Sustainability – operates in 16 counties throughout California. Last year, 305 students participated, she said.
The FARMS program normally takes students from participating high schools into the fields once a month during the school year to give them hands-on experience about different types of crops and how they are raised, harvested, and processed. Students are assessed before and after each Field Day on their knowledge. Some go on to the FARMS Advanced program, which provides extensive information about career opportunities, connects them with mentors, and takes them on college tours.
"The participants are given an industry-related issue – this year's was the shortage of farm labor – and involves them in problem-solving techniques and helps them come up with solutions," Kimball said.
"This year, when the virus hit and schools closed, we had to pull back and the remaining Field Days were canceled. For the FARMS Advanced students, we set up daily 'Coffee with a Farmer' interviews and began hosting Zoom calls on April 1, giving students a virtual half-hour with different agriculture professionals to discuss issues and ask questions." Coffee with a Farmer is live daily but recorded sessions are available on the Center's You Tube channel. https://www.youtube.com/playlist?list=PLipS9UPaDvdav77L9CwW8YYLoFscYDaGa&fbclid=IwAR3tdZFm1KfwKs16Ex8LOHyZn1FZAfP2uISQajpQYjpKyIIJ-8fnVjAsz4c
"We're being as creative and innovative as we can to continue our educational components. Our programs are critical to the future of agriculture in the state. The seniors are at home and can't be actively looking for jobs, but they want to continue our training, so our staff is still working hard to engage them in learning opportunities."
Rightmire said the Center is grateful to Farm Credit and other long-standing sponsors "because they know this is so important and they've been there for us." This year, besides grants to directly support the FARMS program, Farm Credit is continuing its five-year commitment to donate a total of $100,000 to help the Center build its new workforce development headquarters in Woodland.
###
About Farm Credit:
American AgCredit, CoBank, Farm Credit West,  Fresno Madera Farm Credit and Golden State Farm Credit are cooperatively owned lending institutions providing agriculture and rural communities with a dependable source of credit. For more than 100 years, the Farm Credit System has specialized in financing farmers, ranchers, farmer-owned cooperatives, rural utilities and agribusinesses. Farm Credit offers a broad range of loan products and financial services, including long-term real estate loans, operating lines of credit, equipment and facility loans, cash management and appraisal and leasing services…everything a "growing" business needs. For more information, visit www.farmcreditalliance.com.
About the Center for Land-Based Learning:
Established in 1993 by walnut farmers Craig and Julie McNamara, the nonprofit Center for Land-Based Learning inspires, educates and cultivates future generations of farmers, agricultural leaders and natural resource stewards. From new farmers and entrepreneurs who need access to land and capital, to high school students just starting to explore career paths, the Center for Land-Based Learning provides the training, direction and resources that lead to success.